Figure out what is better for your business - Website or Web Platform?
Depending on your business goals, it may be critical to providing a specific type of customer experience.
Corporate Websites
Products & E-Commerce
Marketplace
Courses & Education
Media
Other Solutions
Difference between a website and a platform?
Websites provide useful information, but users do not gain anything personally from the experience. A platform, on the other hand, creates a highly personal connection between a company and its audience.
We are a highly skilled web development business that specializes in the construction of websites that offer the highest possible degree of adaptability and are simple to use.
The functionality that you require in order to expand and run your company is included in the websites that we develop, and they deliver exquisite performance across all platforms.
Additional Info
The primary distinction between a website and a digital platform is how user engagement is approached. Websites offer one-way interaction, with users consuming whatever content the website provides.
Platforms provide opportunities for mutual engagement, with interactions between a platform and its users resulting in personalized experiences.
The goal of your website or platform should be to generate revenue for your company through increasing your website's/platform's traffic, product sales, visibility, and foot traffic.
Types of websites and platforms
Corporate Websites
Every organization needs a strong web presence. If your website is outdated, or if you don't have a website at all, you are missing important opportunities to capture leads, promote your brand, and provide a good experience to existing and potential customers.
read more..
Our web development experts can create a professional-looking website to suit your exact needs and budget, from a simple informational website to a full custom build.
Experienced website project managers
Collaborative design process
Budget-friendly website options
Logo and branding services are available
Training included
Products & e-Commerce
Boost your sales with a scalable, flexible, and easy-to-manage e-Commerce or product catalog website. Our online stores simplify buying and enhance customer loyalty while allowing for seamless management of sales.
read more..
We can also create well-organized catalogs with custom sorting and search features for complex inventories.
CRM/inventory management integration
WooCommerce, Shopify, Ecwid, Magento
Product page optimization
Featured and related products
Advanced shipping options
Social share and customer review integration
Courses & Education
Need a website with online registration for adult education, camps, events, and workshops? Our expertise lies in customizing a robust registration platform for your specific needs. Our easy-to-use content management system simplifies course catalog and class management, payment processing, and report generation.
read more..
Responsive design for mobile class registration
Search for classes by category, day, instructor, etc.
Secure online registration and payment
Easy back-end process for adding / changing classes
Student login and dedicated instructor portal
Communicate with students via text or email
Custom Web Development
Don't let templates limit your business. Our expert web development team is experienced at building online solutions for specific challenges. We can plan, build, and support any custom tool your business requires–either through module customization or ground-up application development.
read more..
Web apps and mobile apps
Custom modules
Registration
Easy back-end process for 
adding and changing classes
Hey!
Let's get into the specifics.
Join the online business revolution - Get your own website today!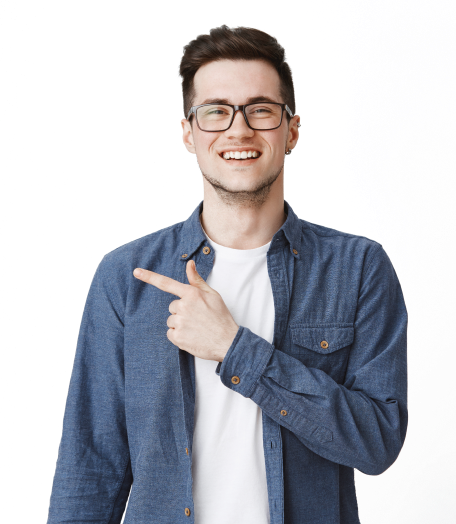 FAQ
What exactly are DevOps Services?
What are DevOps goals?
What are the main challenges of DevOps implementation?
What are the key business benefits of DevOps?
How DevOps increases security?