Empower your business with powerful SaaS technology
Our SaaS technology solutions offer flexible, scalable, and secure cloud-based software that can be accessed from anywhere, at any time.
What SaaS is?
The process of developing apps that run in the cloud is known as SaaS development. It entails the production of documentation, as well as design, development, and testing until it is finally deployed on the server.
SaaS is one of three major cloud computing categories, along with infrastructure as a service (IaaS) and platform as a service (PaaS). SaaS applications are used by a wide range of IT professionals, business users, and personal users. Products range from personal entertainment to advanced IT tools, such as Netflix. SaaS products, unlike IaaS and PaaS, are frequently marketed to both B2B and B2C users.
Web development for the Software-as-a-Service (SaaS) platform entails the construction of web-based applications for SaaS-based solutions that are consumed by enterprises, organizations, and individuals via the World Wide Web. Instead of being stored on the user's device, the data and applications used in SaaS are kept at a central location.
Tech Stack
ReactJS
Vue.js
Angular
Node.js
Laravel
Python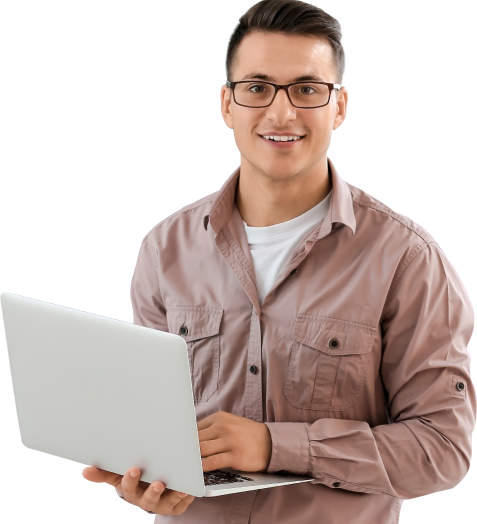 Transform the way you do business with our industry-leading SaaS solution.
Get started today and see the results for yourself!
How do we develop Application Utilizing a Software-as-a-Service Model?
Idea
validation
Elaborating on the requirements
UX/UI
design
Frontend and backend development
Quality assurance testing
Launching and supporting the product
SaaS product scaling
Concepts Essential
to Understanding Software as a Service
The software as a service (SaaS) market is now expanding at a real-time rate of 18% each year, making it the market with the most growth potential for new businesses that offer cloud-based solutions to consumers and organizations.
Let's take a look at some notable growth rates that various SaaS companies have experienced:
Revenue at the end of 2022 - $51.7 billion
Revenue at the end of 2022 - $7.3 billion
Ready to take your business to the next level?
Try our our progressive SaaS solutions now and see the difference it can make!
FAQ
What exactly are DevOps Services?
What are DevOps goals?
What are the main challenges of DevOps implementation?
What are the key business benefits of DevOps?
How DevOps increases security?