VL Trucking
Our contribution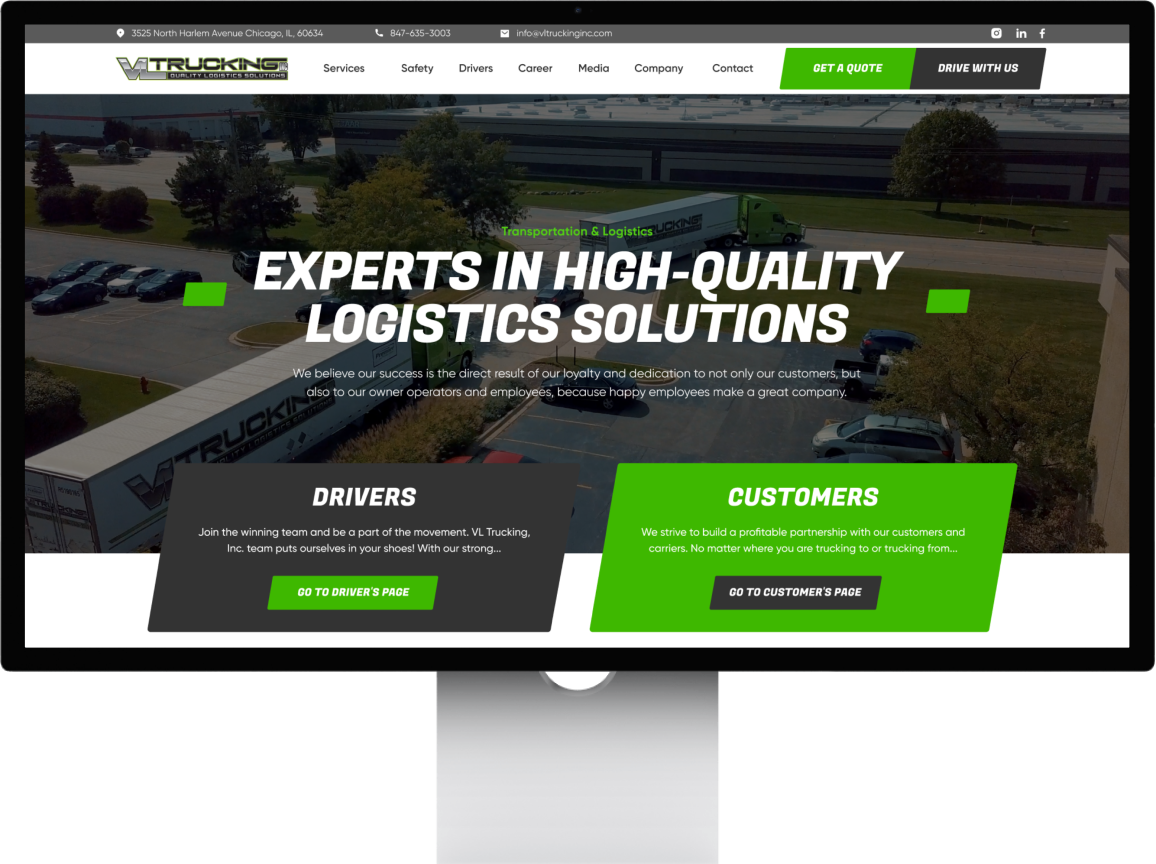 About
What is VL Trucking?
VL Trucking pride themselves in going above and beyond the expectations of our partners, owner operators and employees.
Problem
The company has been on the market for many years, they have large and stable customers, but their branding is a bit outdated and the style needed to be refreshed to match the standards of the times.
Solution
We rebranded the site and landing pages so that the brand itself looked fresh and modern, attracted attention and diluted the gray mass of all trucking companies, which are mostly conservative, with their bright design.
UX/UI Design
Description
In the design were used the main colors of the logo, which keeps consistency with the branding of the company. Modern hover effects and fonts were used, which corresponds to the style of the company.
The font pair is a mix of minimalism and modernity, which is inherent to the automotive theme
Font:
Colors: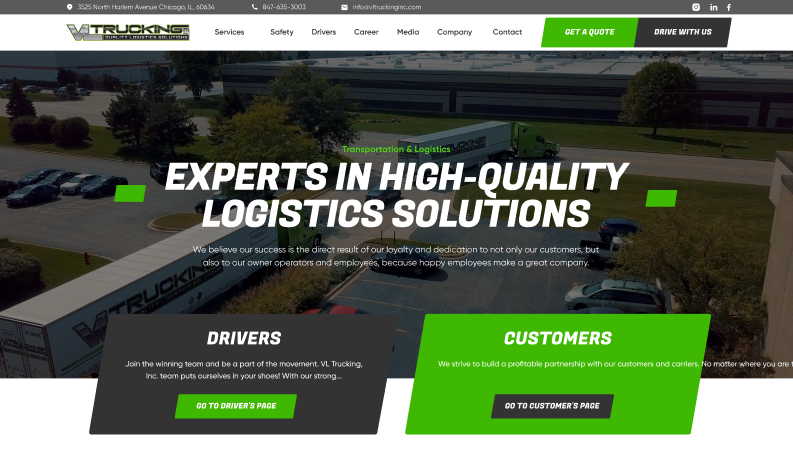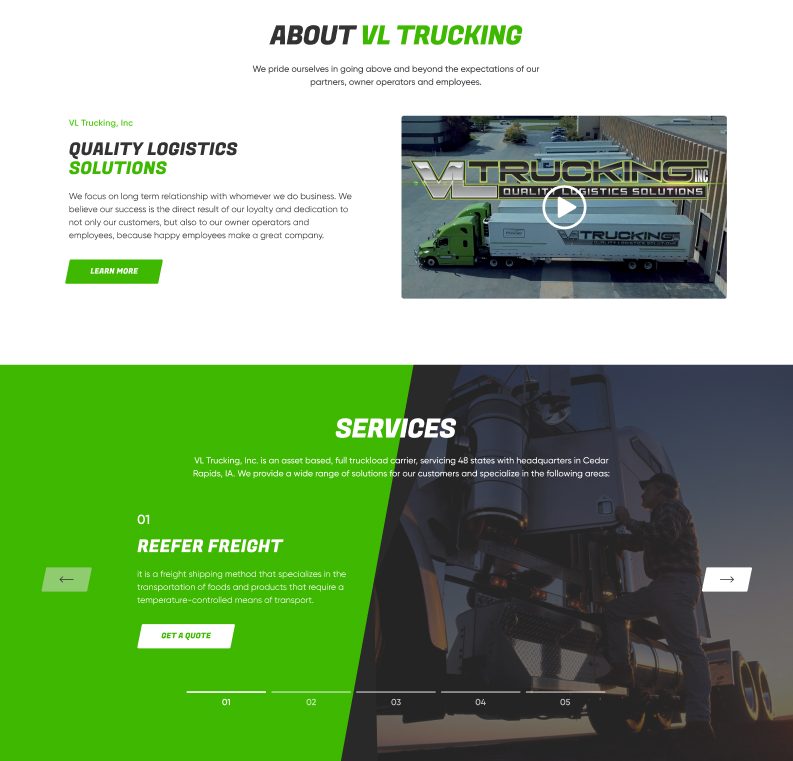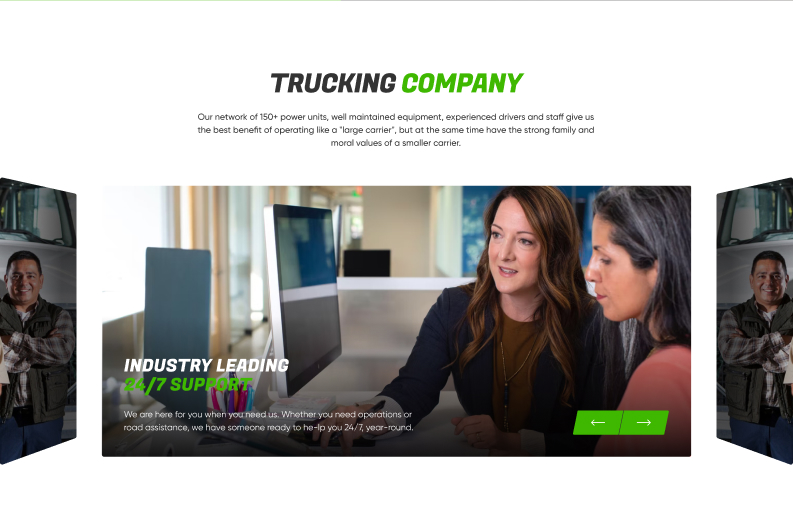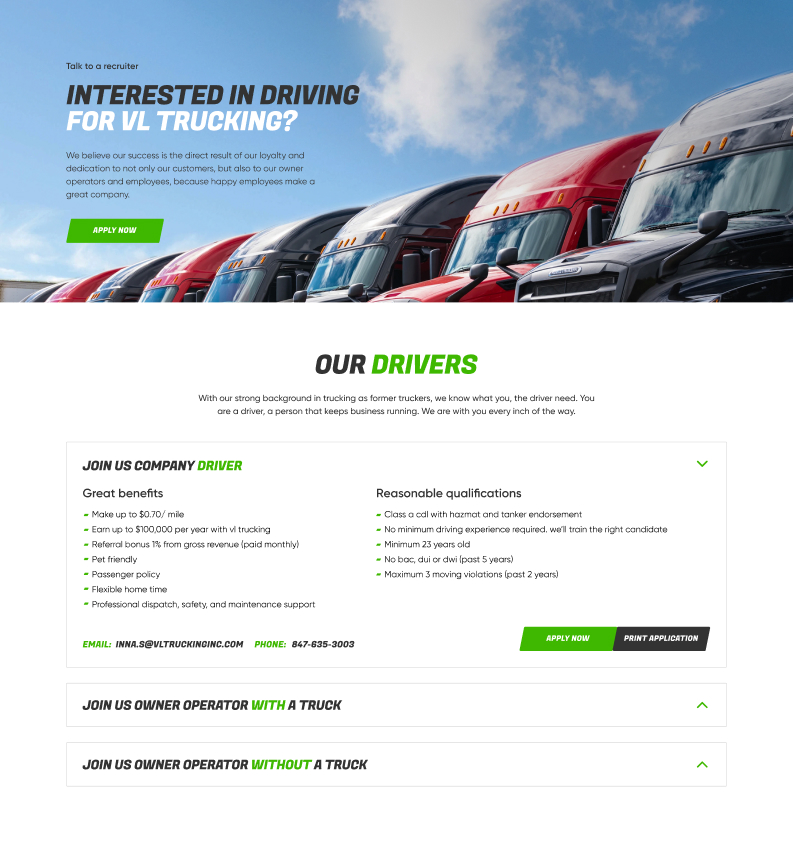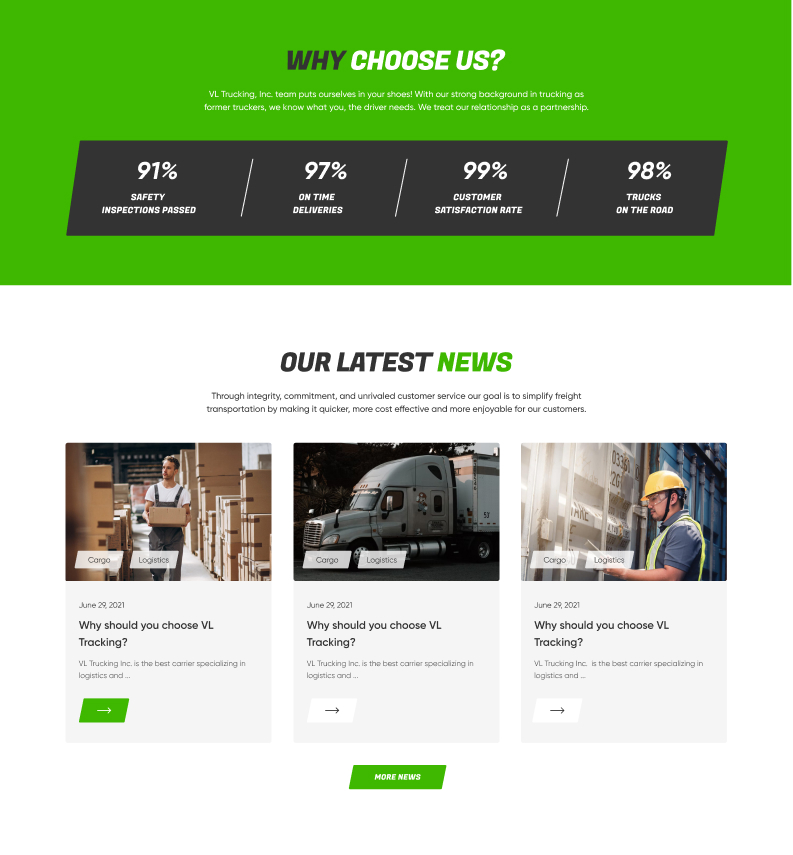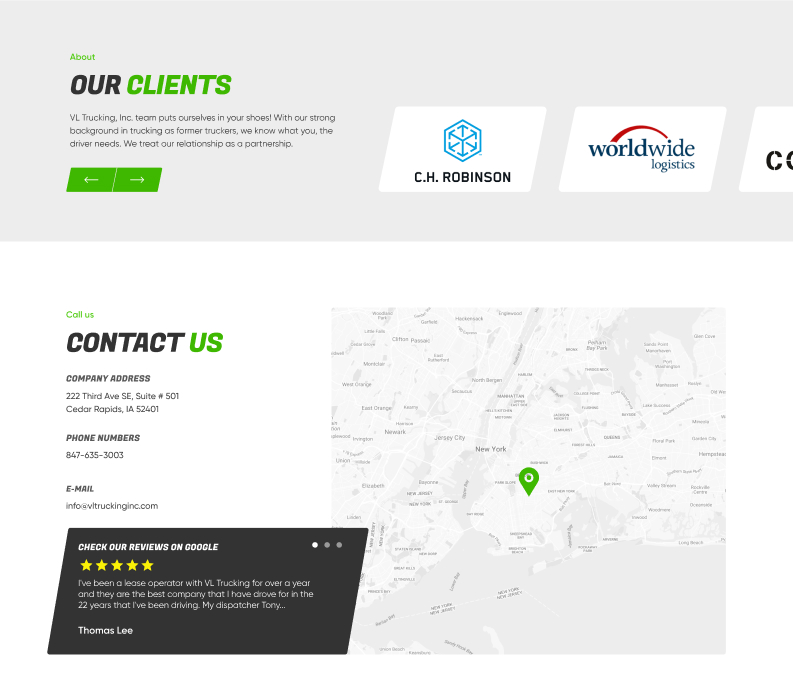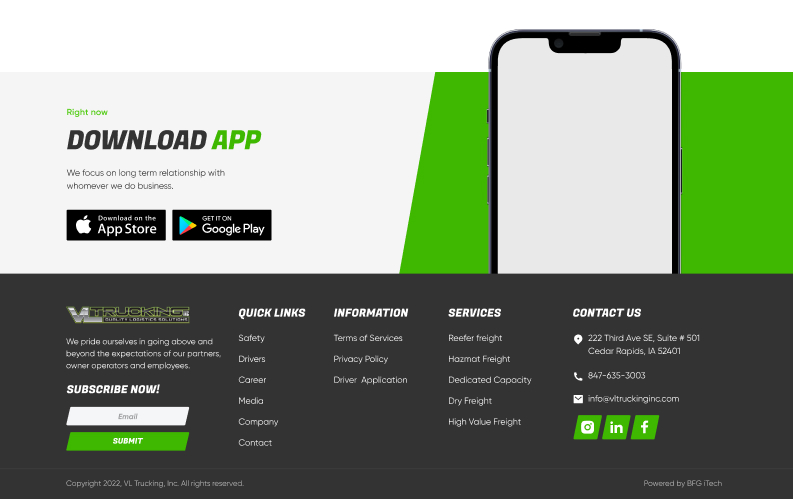 Full view
Mobile - 375px​