RT Group Logistics
Our contribution
About
What is RT Group Logistics
Since the day it opened for business, Chicago-based trucking company RT Group Logistics has worked hard to become a leader in the trucking industry.
Problem
A company that has been operating in the market for many years must exist in the digital space and meet the standards of the time. Outdated design and lack of social media are holding back the company's development, and that needs to change
Solution
Rethinking the brand has a great impact on market positioning, so the work was carried out in this direction. We created a fresh design of the site and started to develop social networks to make the company look alive in the market and be attractive to customers and drivers.
UX/UI Design
Description
In the design were used the main colors of the logo, which keeps consistency with the branding of the company. Modern hover effects and fonts were used, which corresponds to the style of the company.
The font pair is a mix of minimalism and modernity, which is inherent to the automotive theme
Font:
Colors: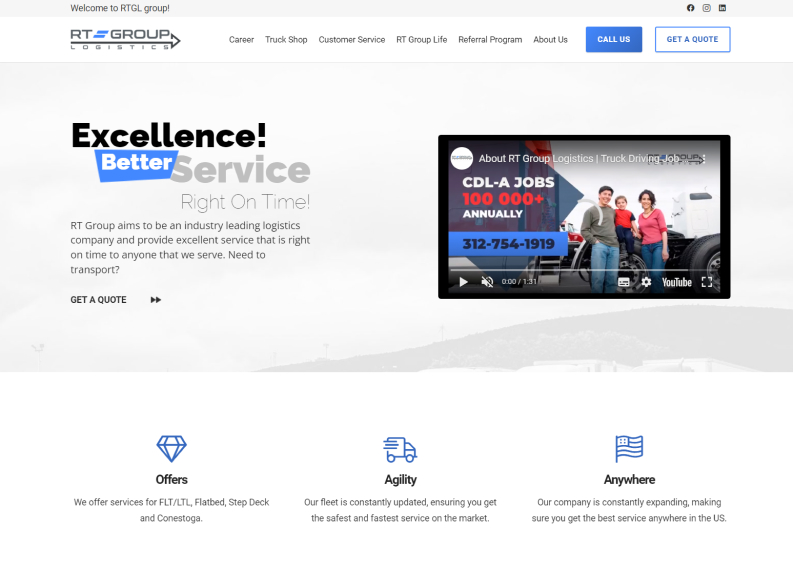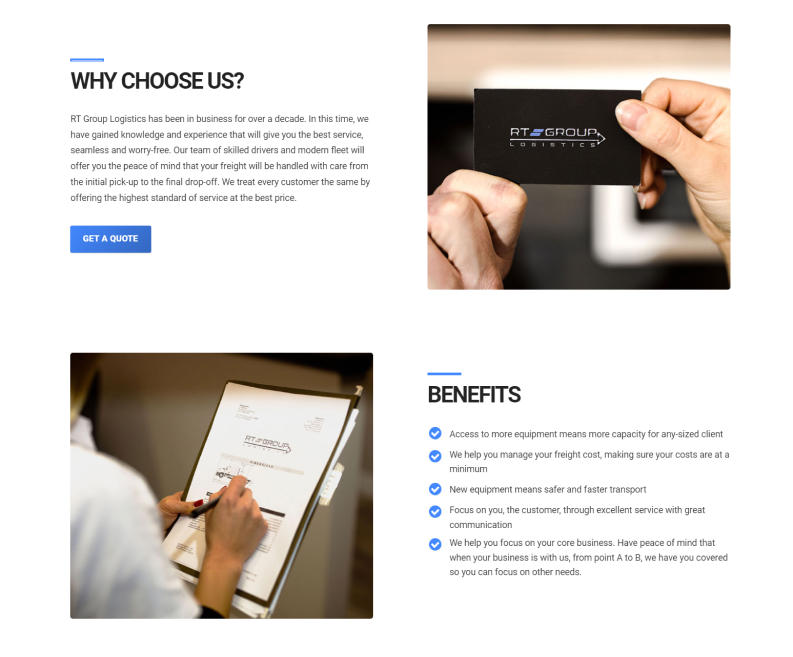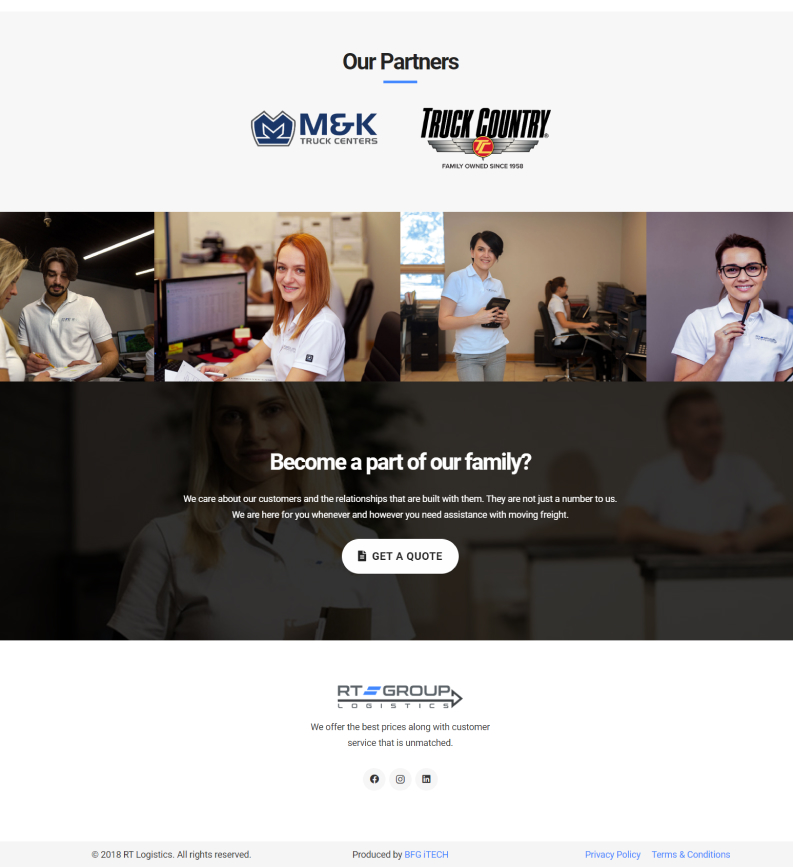 Full view
Mobile - 375px​