Patriot Transport Inc
Our contribution
About
What is Patriot Transport Inc?
Patriot is a Chicago-based departure carrier that specializes in logistics 
and transportation.
Problem
The previous site was outdated and the company wanted to refresh the branding. The previous design did not meet the level of the company, social networks were not active, so it was necessary to give impetus to this direction
Solution
The solution was a new design, with a more seasoned and solid style. 
We chose a more restrained color scheme, compactly arranged the blocks 
so that both the driver and the broker could quickly find the necessary 
information, or contact a consultant
UX/UI Design
Description
In the design were used the main colors of the logo, which keeps consistency with the branding of the company. Modern hover effects and fonts were used, which corresponds to the style of the company.
The font pair is a mix of minimalism and modernity, which is inherent to the automotive theme
Font:
Colors: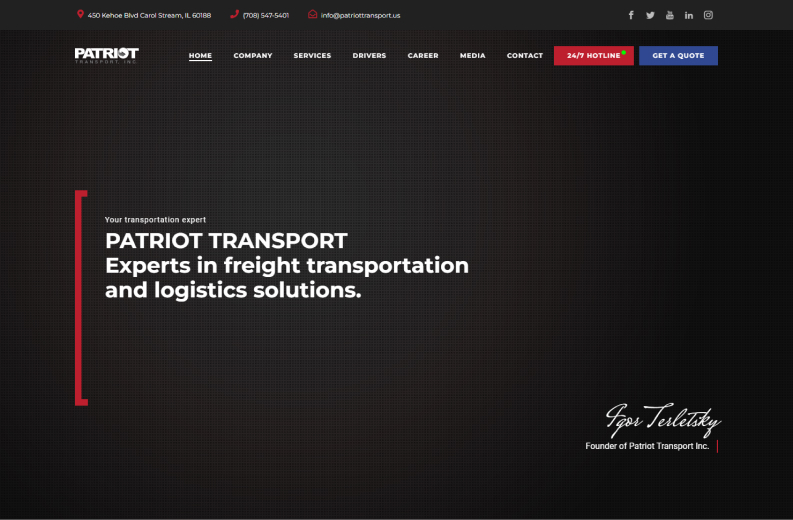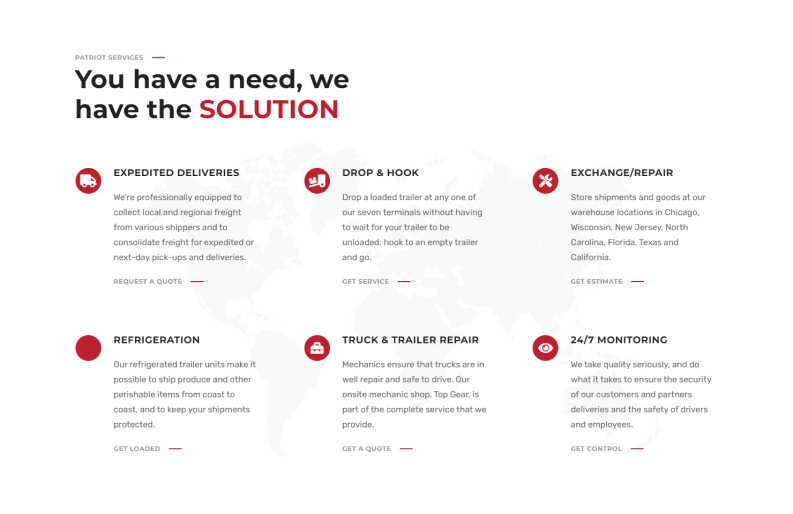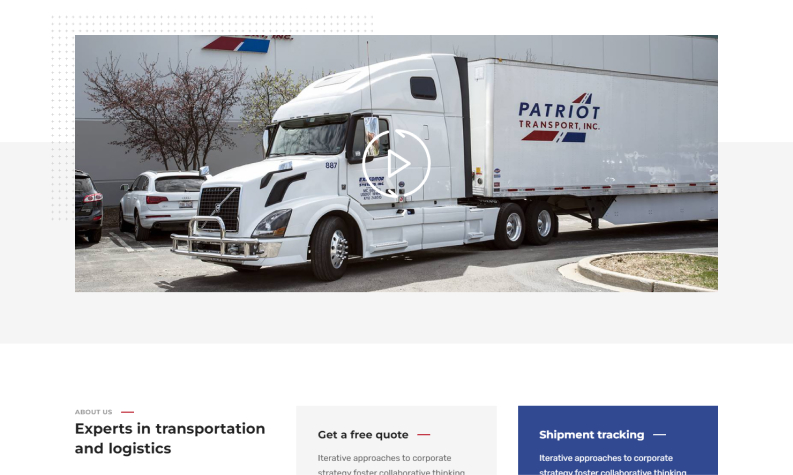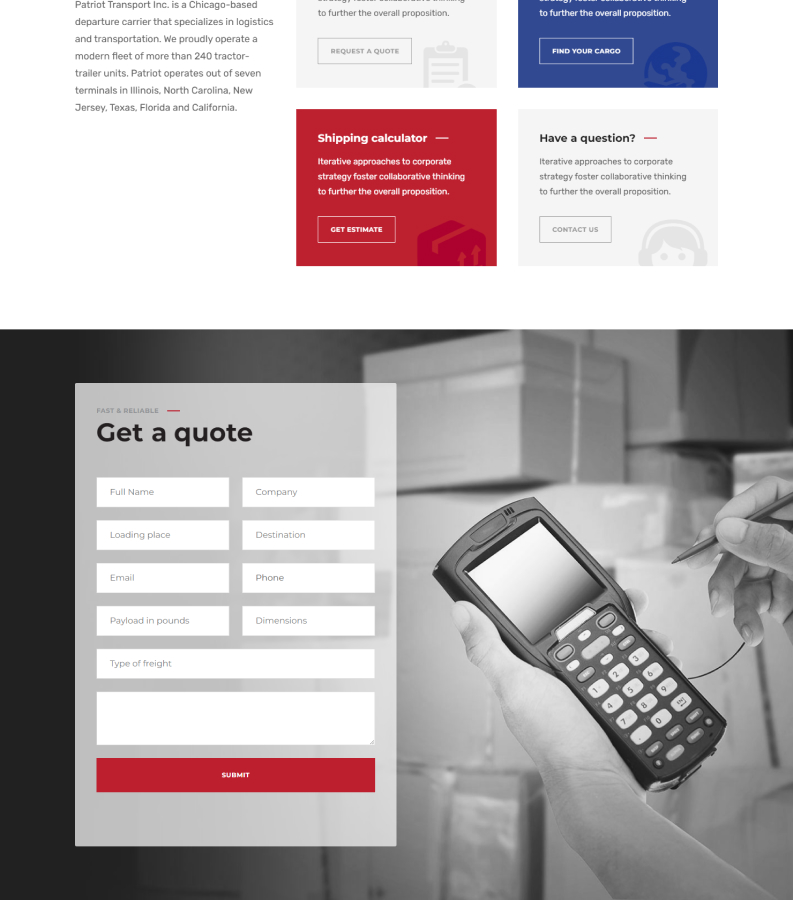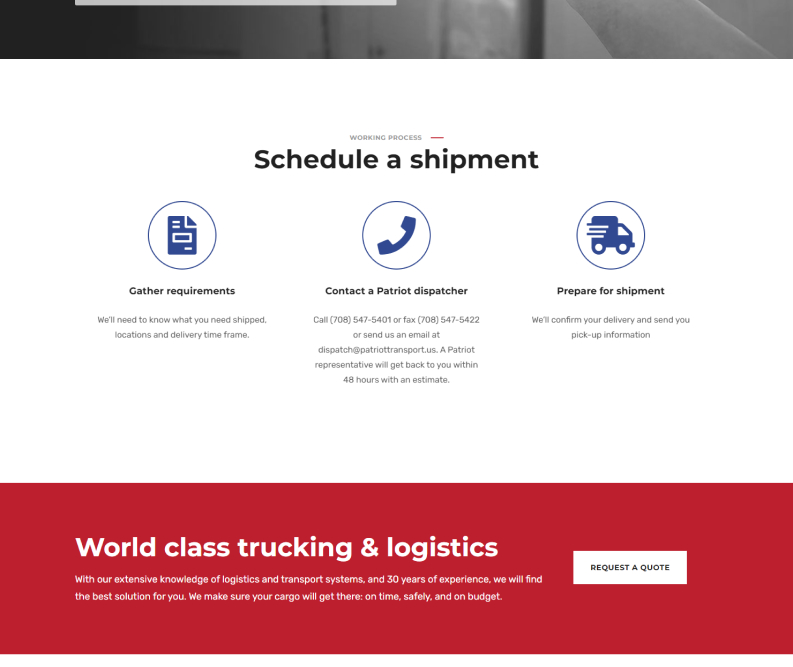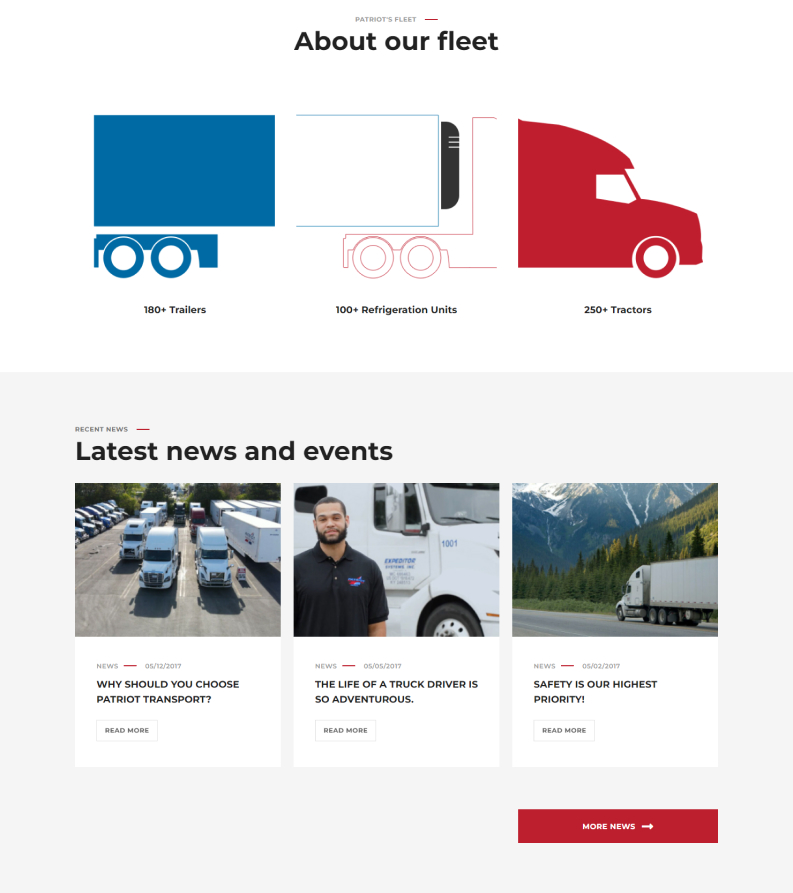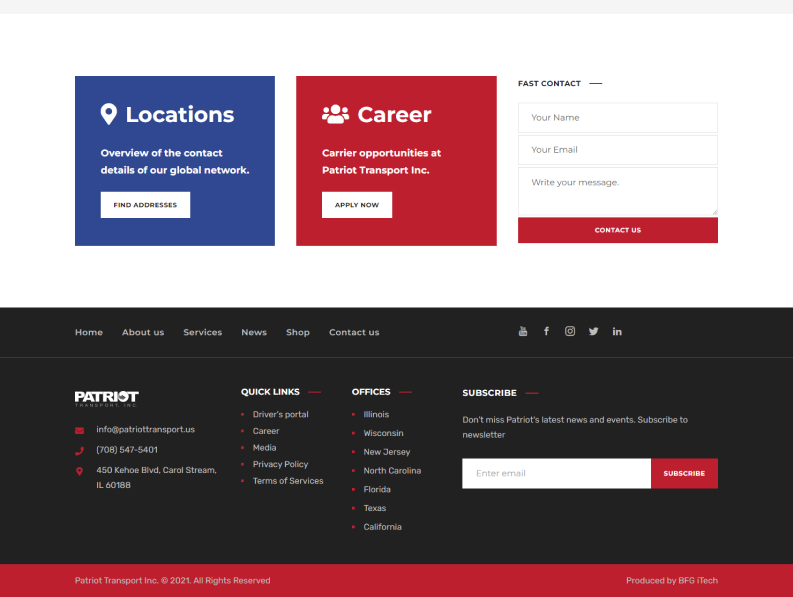 Full view
Mobile - 375px​