C1 Holding
Our contribution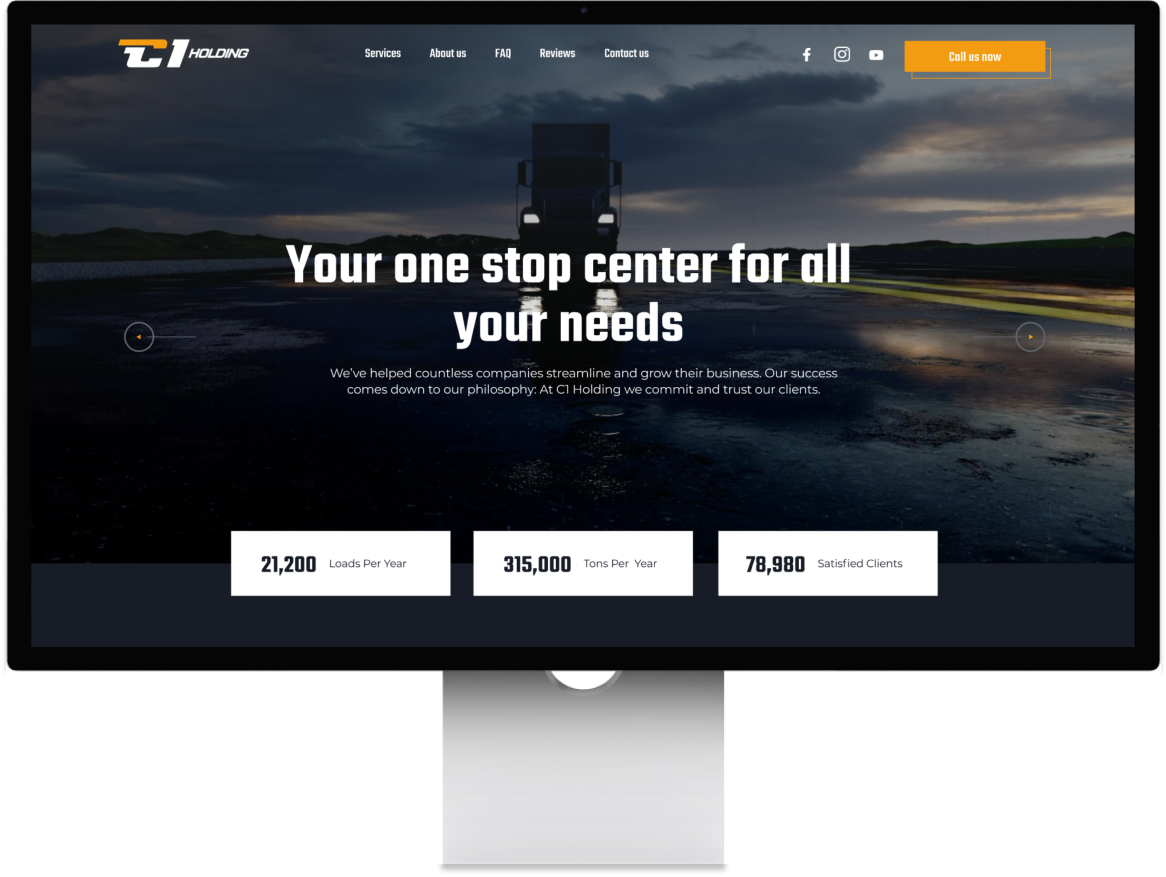 About
What is C1?
The transportation partner that moves you on!
Problem
If a company is not in digital, it is much more difficult for it to develop its business. C1 holding is a large company that, in addition to transportation, is engaged in the repair of trucks, but this whole business was as if divided and did not have a single place on the Internet.
Solution
We have created a website where you can learn more about the company and all their services, get to know the brand. We began to actively maintain social networks and develop marketing so that the company could develop and grow more actively
UX/UI Design
Description
In the design were used the main colors of the logo, which keeps consistency with the branding of the company. Modern hover effects and fonts were used, which corresponds to the style of the company.
The font pair is a mix of minimalism and modernity, which is inherent to the automotive theme
Font:
Colors: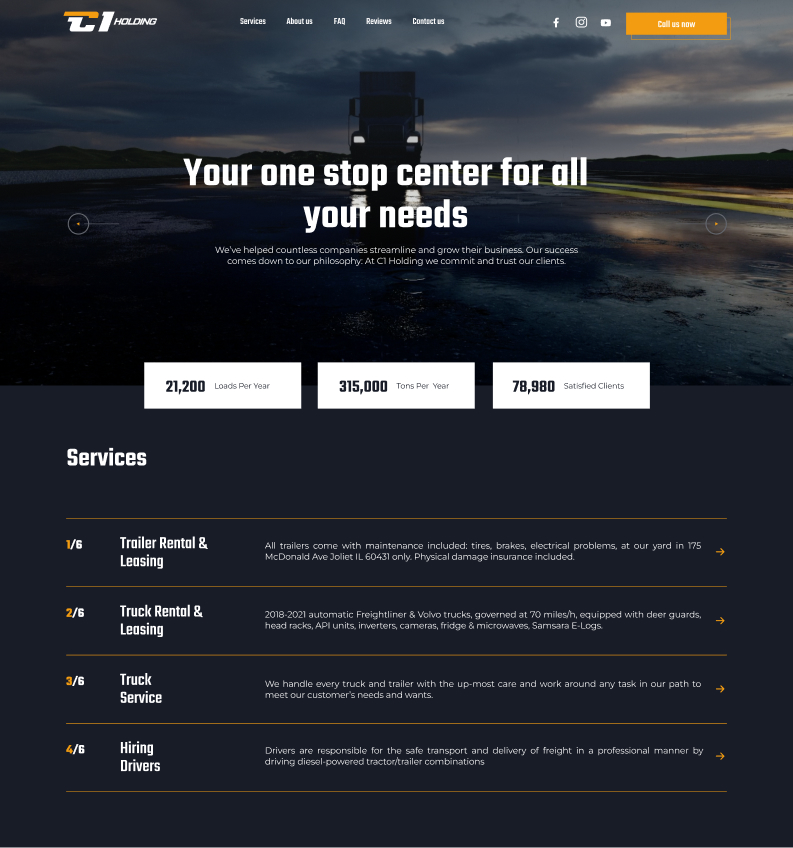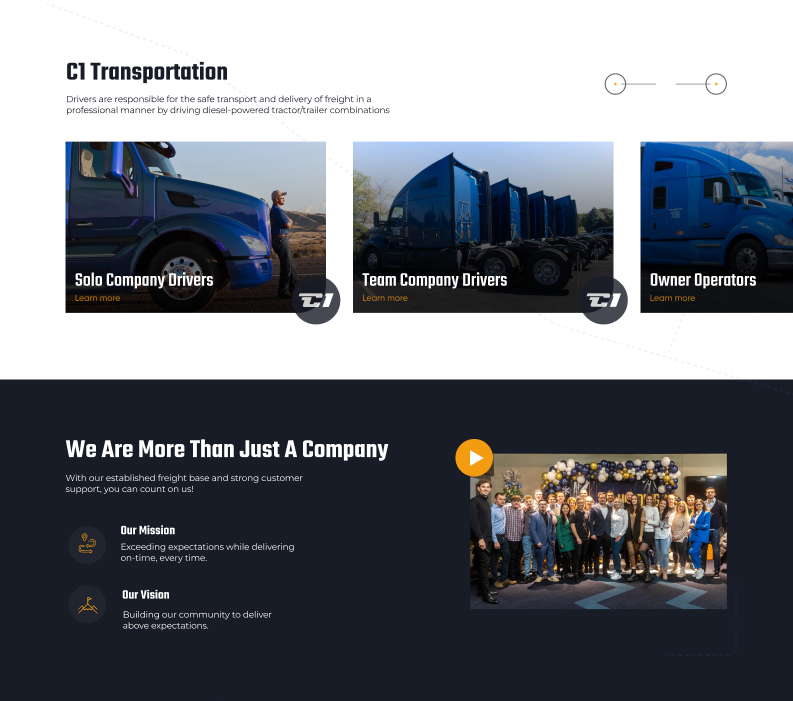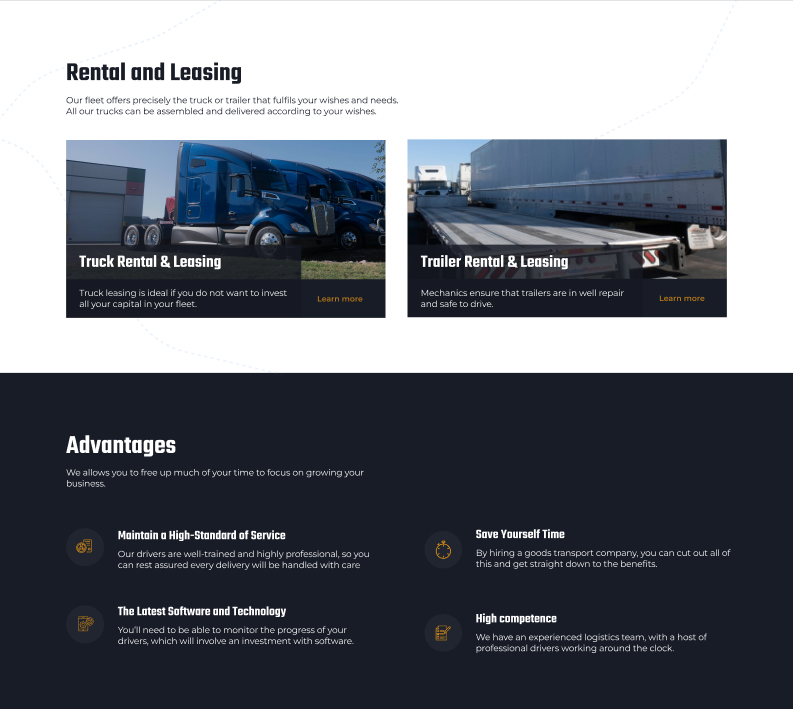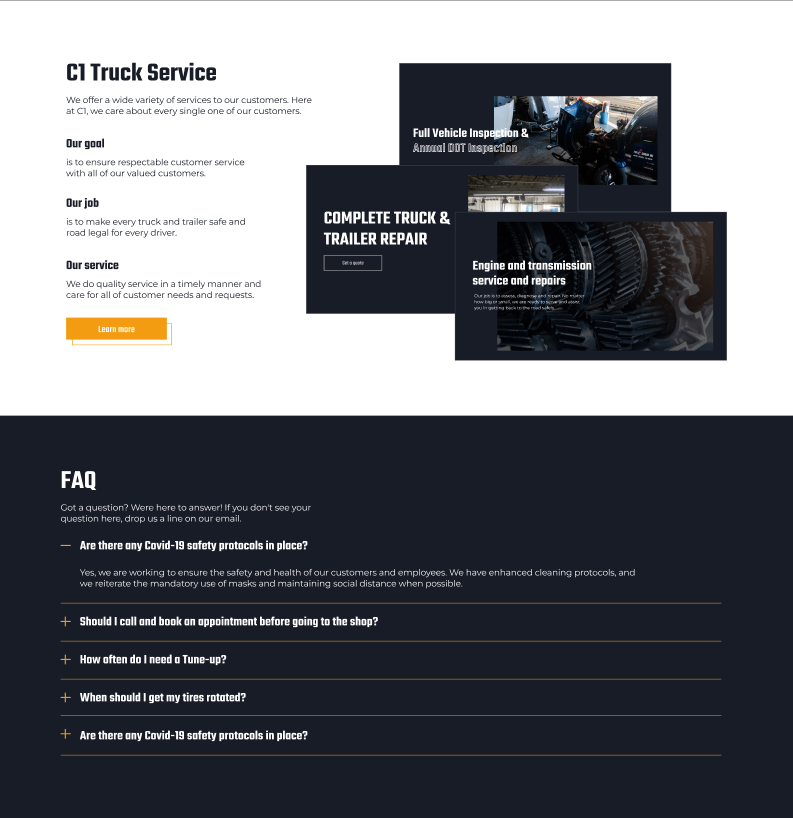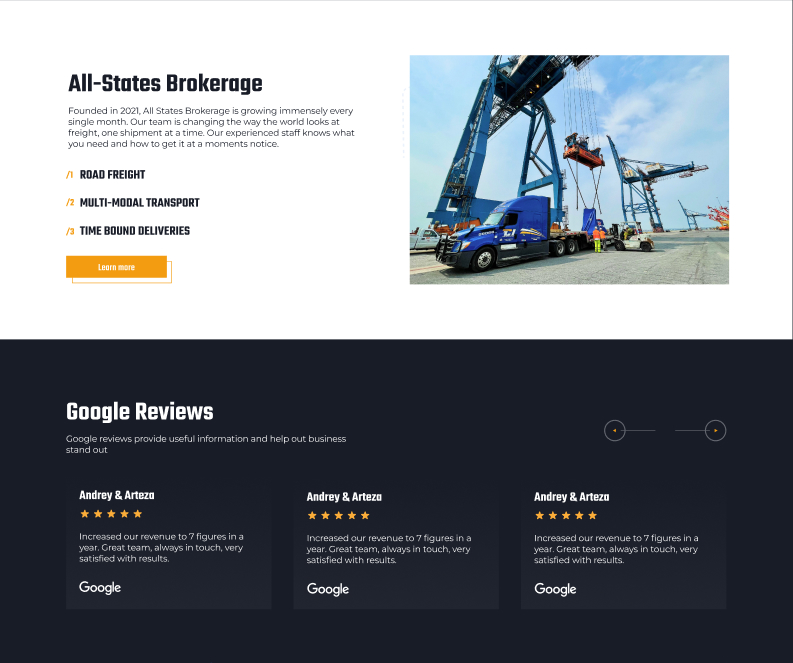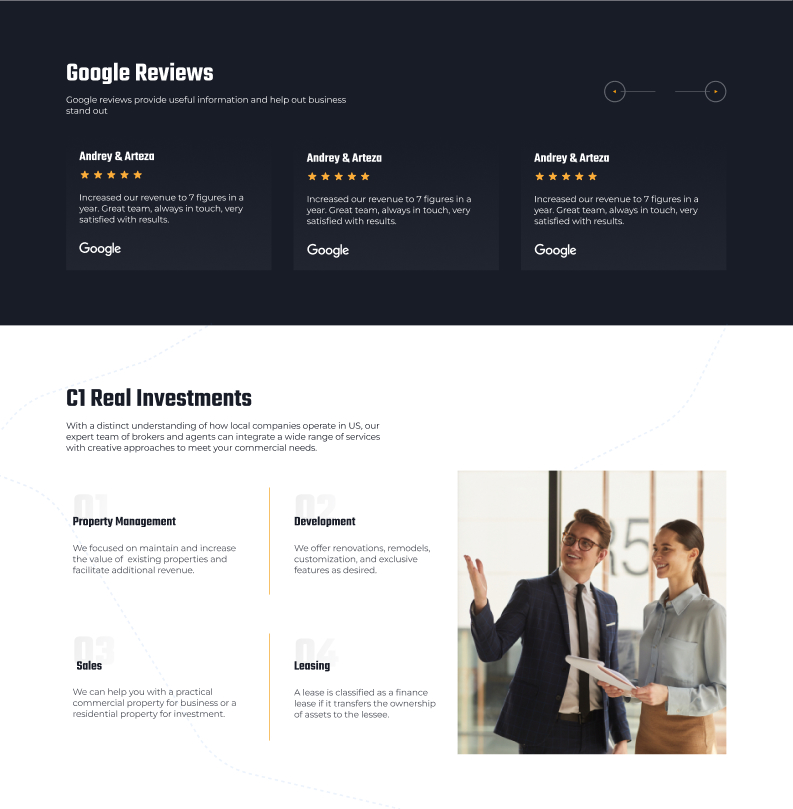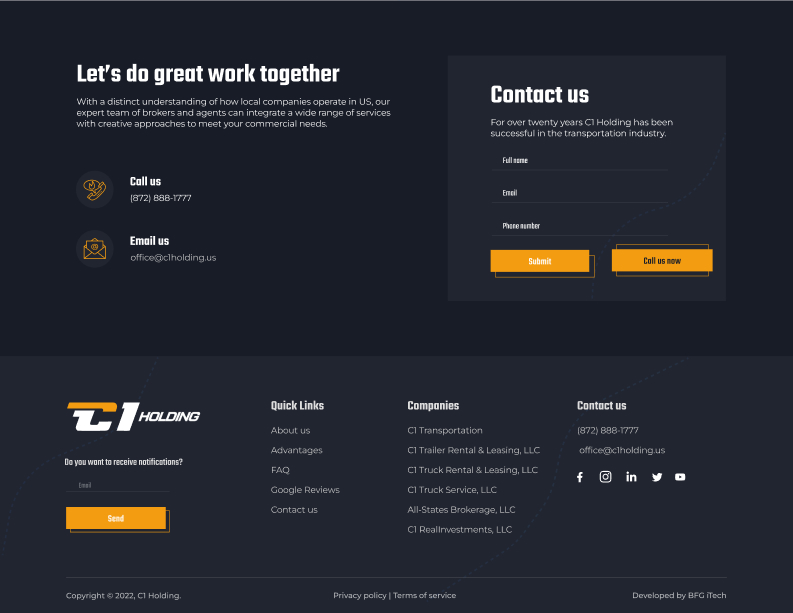 Full view
Mobile - 375px​