Ace transportation
Our contribution
About
What is Ace transportation?
Automotive Service and Maintenance
Problem
Those who work in the trucking business know how difficult it is for a company to find a good driver, and vice versa, for drivers to find a good company. To speed up this process, the task was set to create a platform where the problems of both sides would be solved.
Solution
We have created a platform where we help the trucking business to solve the main problem - interaction. We have compactly and organically shown in a clean and fresh design how we help solve problems and how easy it is to interact with us.
UX/UI Design
Description
In the design were used the main colors of the logo, which keeps consistency with the branding of the company. Modern hover effects and fonts were used, which corresponds to the style of the company.
The font pair is a mix of minimalism and modernity, which is inherent to the automotive theme
Font:
Colors: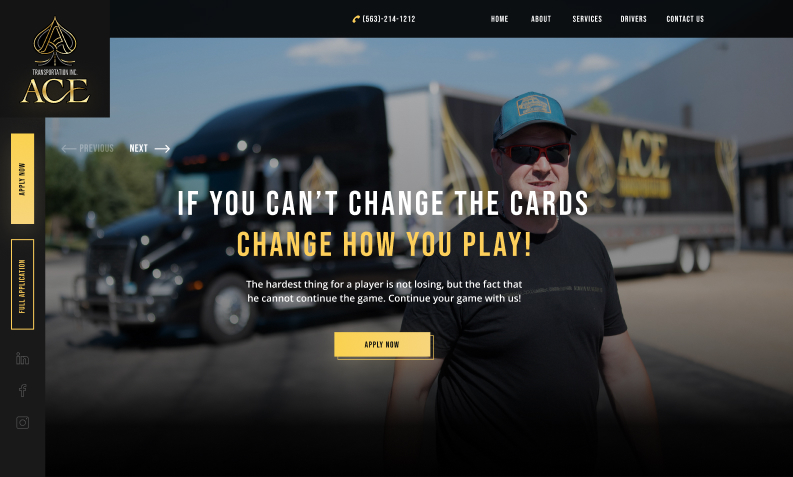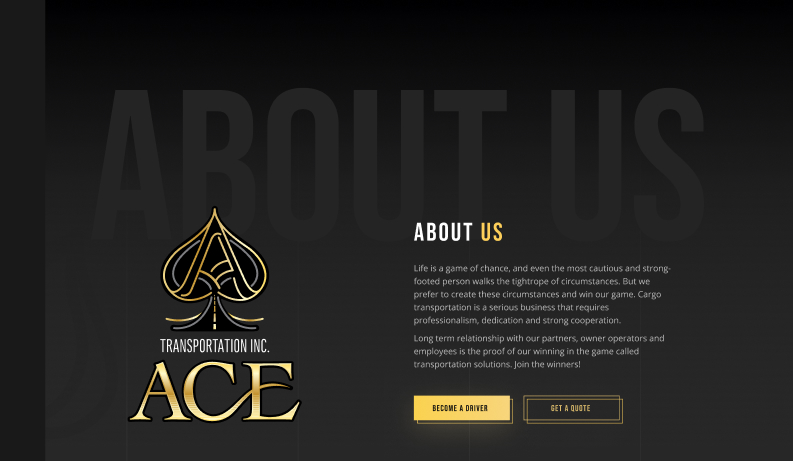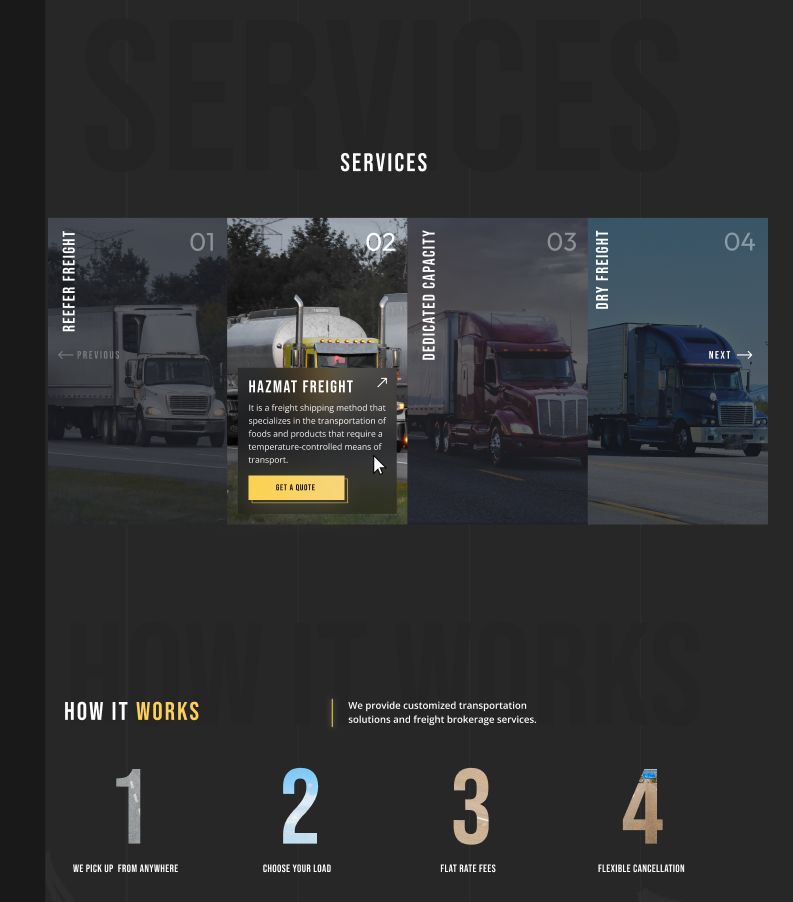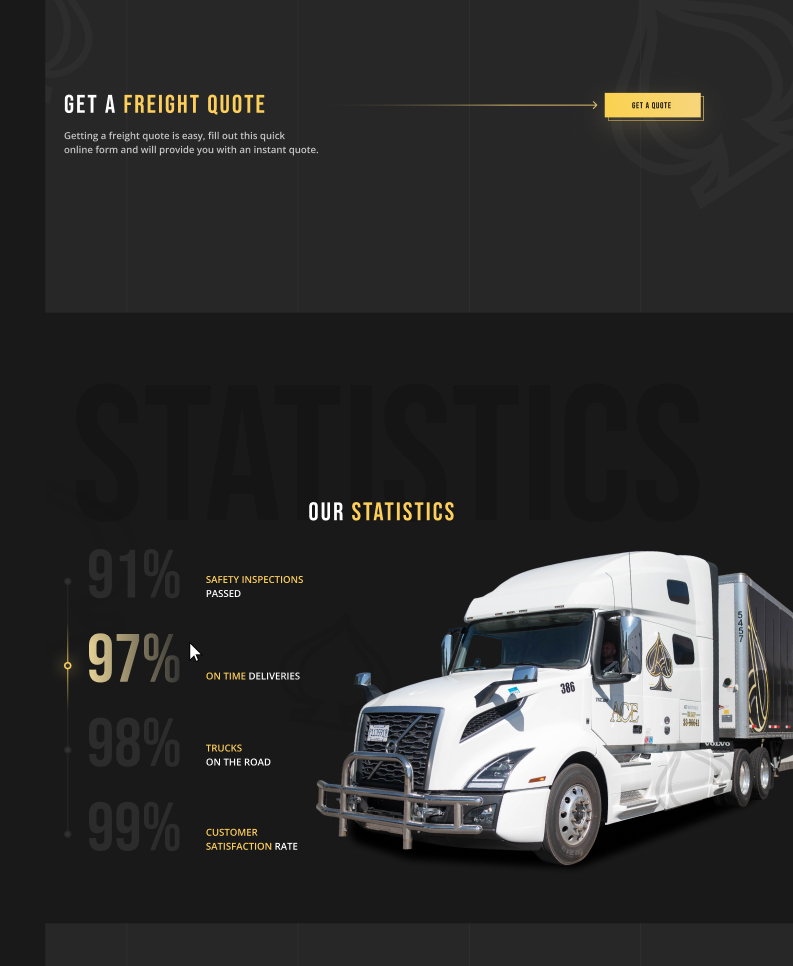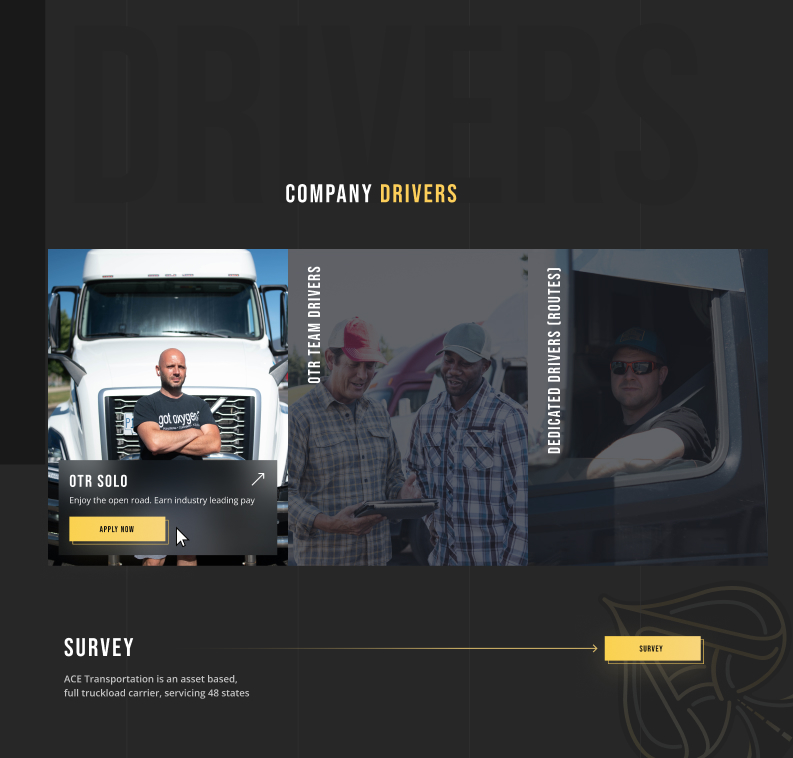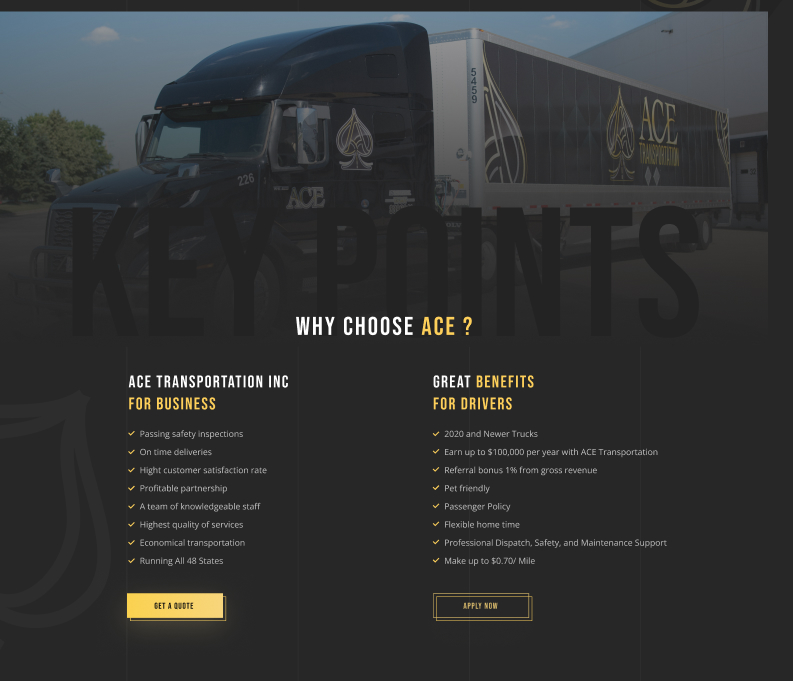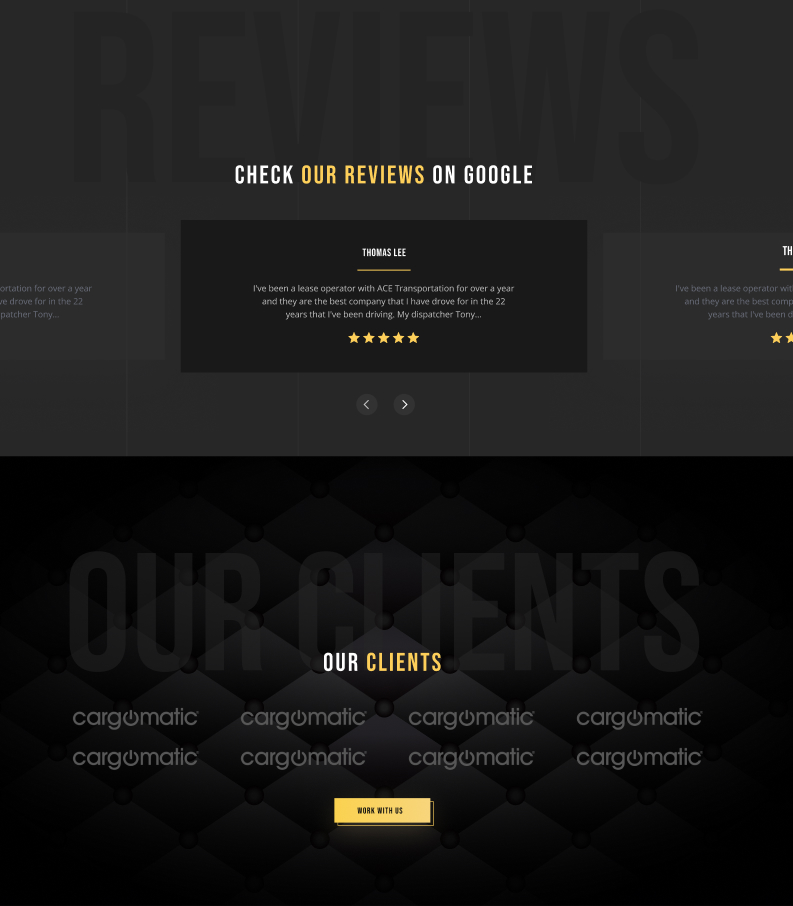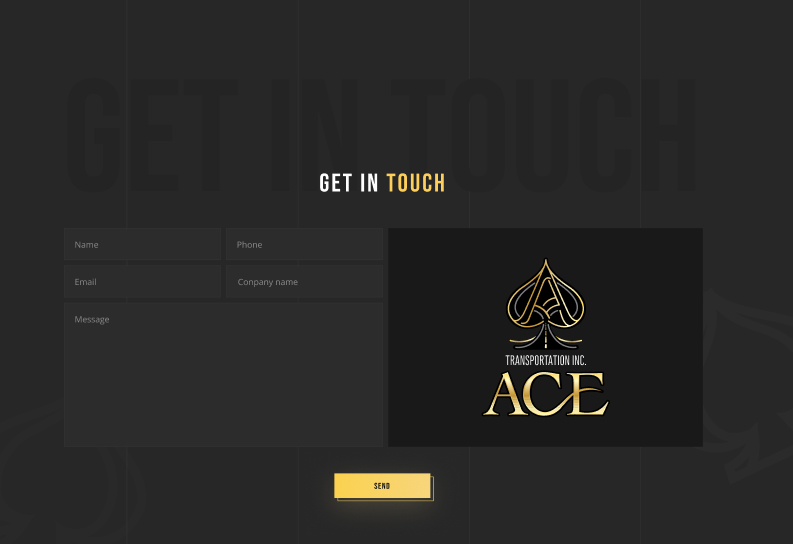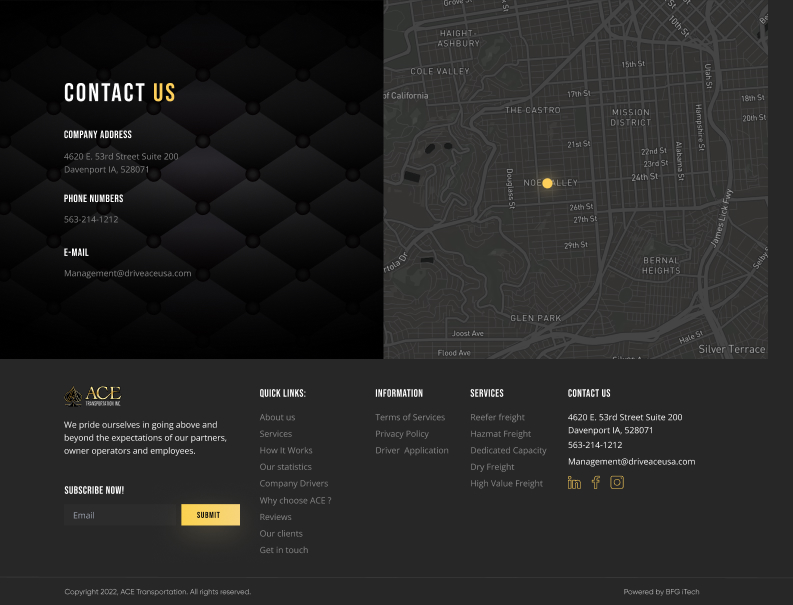 Full view
Mobile - 375px​