Browse our Services Catalog for all your Web and Marketing needs
Choose the best Package that suits your needs and click on "Order Now" for next steps.
Monthly Maintenance
Web Maintenance
Support your digital presence with manpower. Complete your maintenance workflow across multiple websites with the help of high level coders and designers.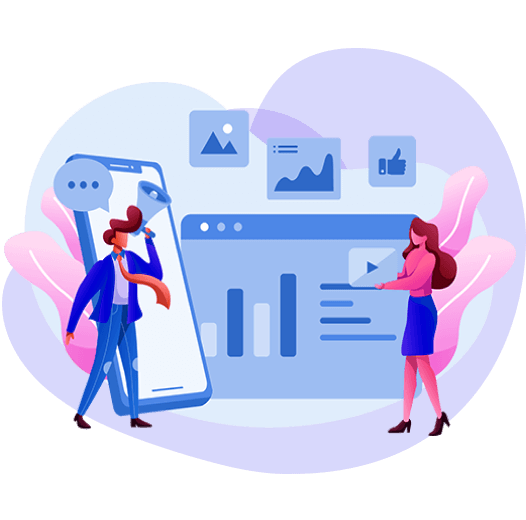 Estimated Delivery:
Instantly
Monthly Maintenance
Bronze
Maximum Allocated Hours: 10
Handle Monthly Repetitive Tasks
Graphic Designer to handle work orders
Programmer/Coder to handle work orders
Experienced Ad Buyers (Facebook & Google)
Social Media Management Expert
Experienced Copywriter
Project Manager to coordinate work orders and handle quality control
The Power of Delegation and Freedom to focus on bigger projects
Brand strategy
Making a marketing & sales diagnosis, which may necessitate redefinition of the problem
Permanently improving organizational effectiveness
Monthly Reports and Time Consumption
** Contact for more details
Estimated Delivery:
Instantly
Monthly Maintenance
Silver
Maximum Allocated Hours: 20
Handle Monthly Repetitive Tasks
Graphic Designer to handle work orders
Programmer/Coder to handle work orders
Experienced Ad Buyers (Facebook & Google)
Social Media Management Expert
Experienced Copywriter
Project Manager to coordinate work orders and handle quality control
The Power of Delegation and Freedom to focus on bigger projects
Brand strategy
Making a marketing & sales diagnosis, which may necessitate redefinition of the problem
Permanently improving organizational effectiveness
Monthly Reports and Time Consumption
** Contact for more details
Estimated Delivery:
Instantly
Monthly Maintenance
Gold
Maximum Allocated Hours: 30
Handle Monthly Repetitive Tasks
Graphic Designer to handle work orders
Programmer/Coder to handle work orders
Experienced Ad Buyers (Facebook & Google)
Social Media Management Expert
Experienced Copywriter
Project Manager to coordinate work orders and handle quality control
The Power of Delegation and Freedom to focus on bigger projects
Brand strategy
Making a marketing & sales diagnosis, which may necessitate redefinition of the problem
Permanently improving organizational effectiveness
Monthly Reports and Time Consumption
** Contact for more details
Estimated Delivery:
Instantly
Monthly Maintenance
Platinum
Maximum Allocated Hours: 40
Handle Monthly Repetitive Tasks
Graphic Designer to handle work orders
Programmer/Coder to handle work orders
Experienced Ad Buyers (Facebook & Google)
Social Media Management Expert
Experienced Copywriter
Project Manager to coordinate work orders and handle quality control
The Power of Delegation and Freedom to focus on bigger projects
Brand strategy
Making a marketing & sales diagnosis, which may necessitate redefinition of the problem
Permanently improving organizational effectiveness
Monthly Reports and Time Consumption
** Contact for more details